Customers of RGC can create unique architectural and interior projects in color with the maximum degree of individualization.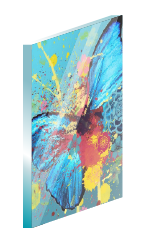 Digital printing on glass at RGC is a unique technology that allows you to reproduce any design or images of any format (including jumbo) on glass in the highest HD quality. The image is applied with ceramic sintered ink, resistant to any external impacts. If you already have an image that you would like to print on glass, our designer will check if it complies with the printing requirements.
The Spectrum range is for use in architecture and vehicle areas. The whole palette of colors according to the RAL scale. Printing of photorealistic images, graphics, painting, and imitation of natural materials.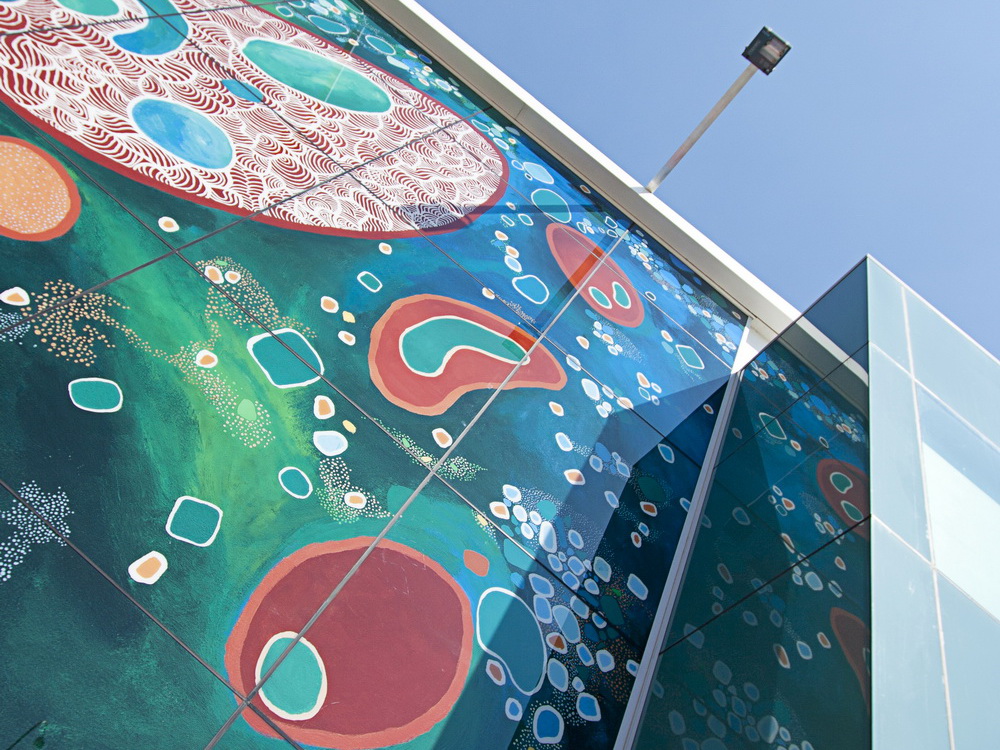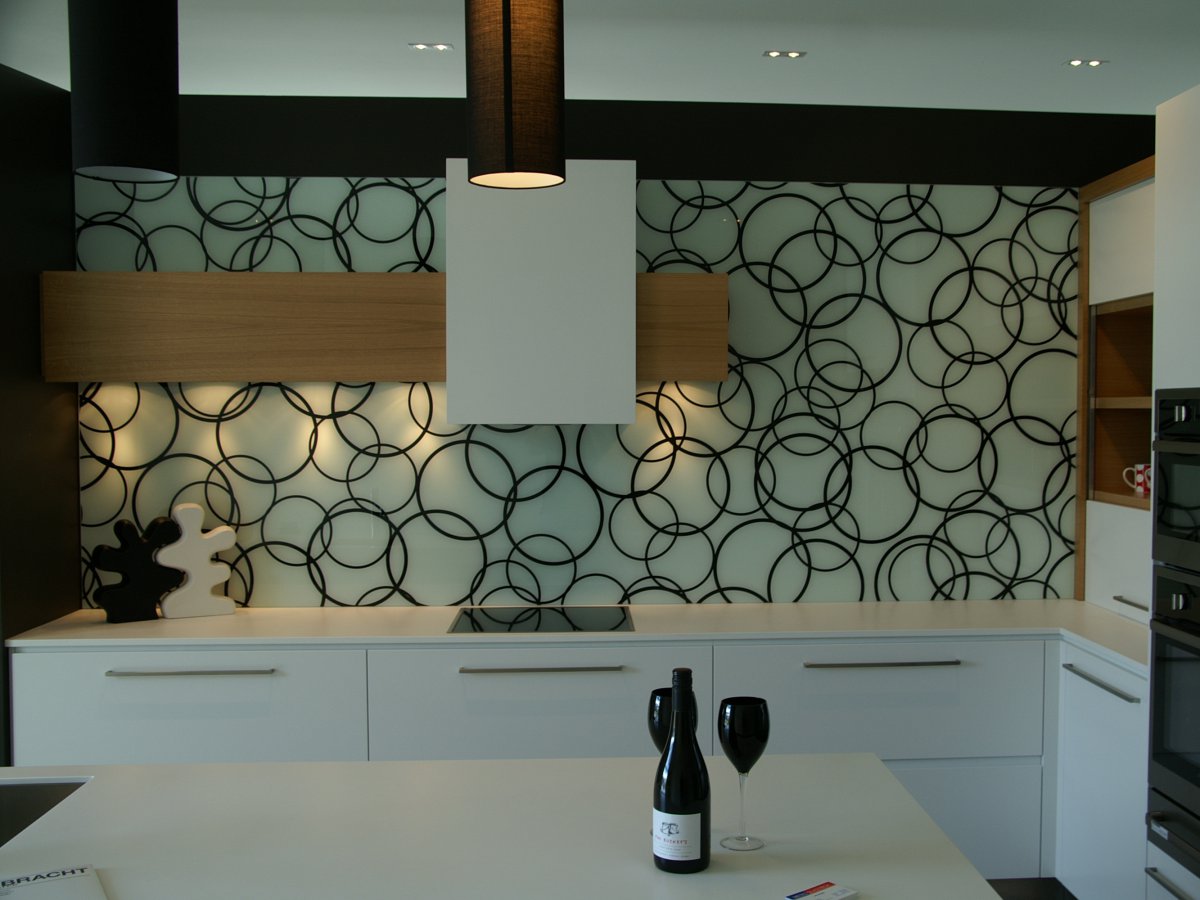 The Etch range - to achieve a variety of glass etching effects in color and texture. Opal glass with a typical roughness. The drawing can be white or colored. Provides varying degrees of privacy, light diffusion and is ideal for sun protection.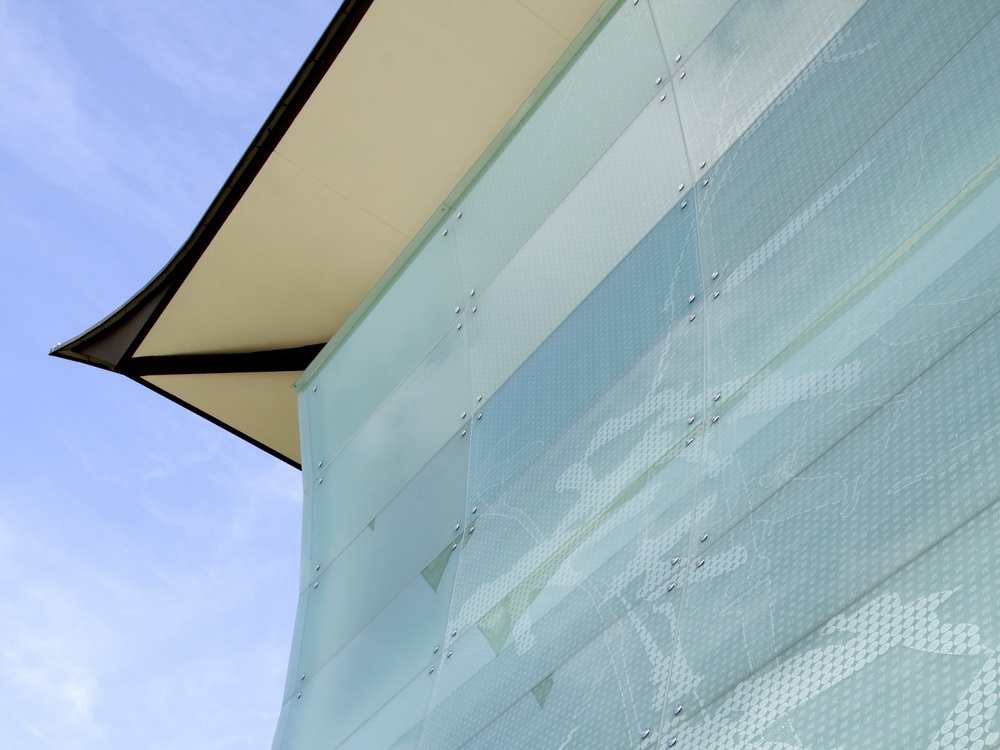 The Anti-Slip range - anti-slip effect on glass. Complies with the highest requirements of architectural and industrial anti-slip coatings. They have excellent mechanical, chemical and UV stability. They can be colorless, transparent, colored or patterned.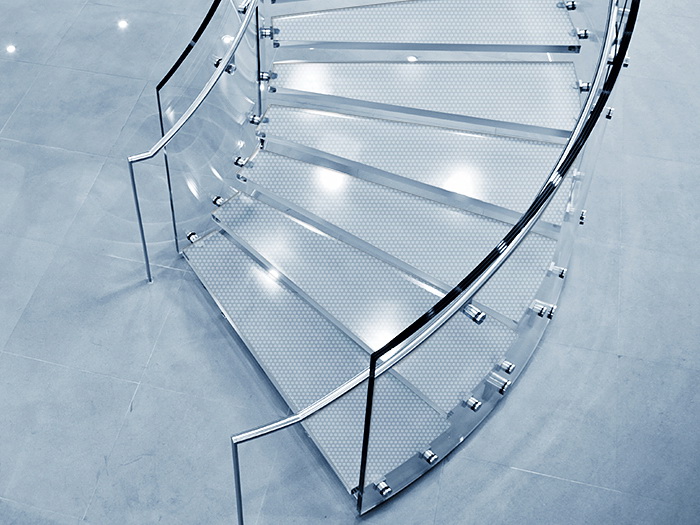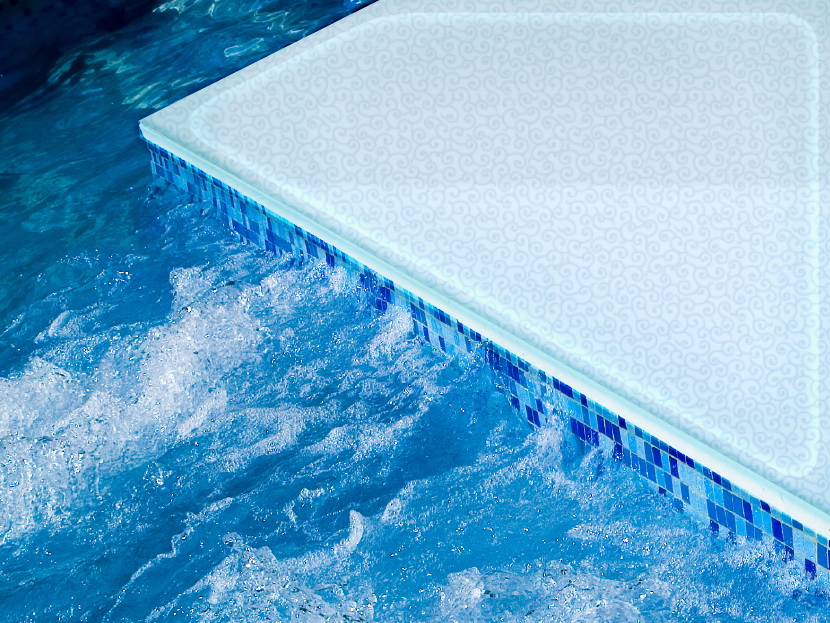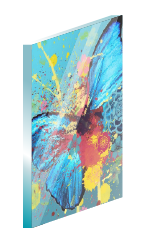 Patterned glass (*always tempered/heat-strengthened)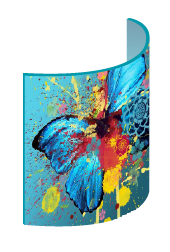 Curved (bent) glass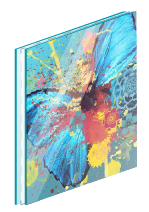 Laminated glass (triplex)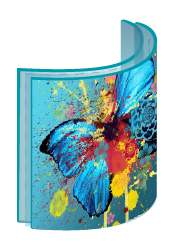 Curved (bent) triplex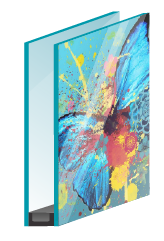 Insulated glass unit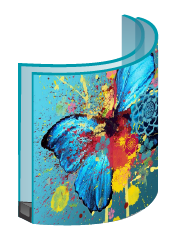 Curved (bent) glass unit
Type of Glass (4...19 mm)

Min. Size

Max. Size

Printing Definition

M1 float glass

Extra clear glass

Mass-colored glass

Solar control glass

Energy-saving glass

Multifunctional glass*

400 х 400 mm

3210 х 6000 mm

720 dpi
*The possibility of imprinting on special coated glasses depends on the type and brand of glass. Consult with our specialists.
Production Process Technology:
The file with the finished image in the graphic editor is converted into files ready for printing. With the help of special digital technology, the image is applied to the glass directly from the file without screen printing. The painted glass is dried and then tempered/heat-strengthened. During the tempering process, ceramic ink is burned into the glass surface and does not require additional protection.
Recommendations when ordering:
To order digital printing on glass, please send an image in compliance with the requirements for files* and a general drawing of the product. All files undergo mandatory pre-printing treatment, including image correction (if necessary) and file reformatting.
General requirements to files for glass printing:
Format of initial images: PDF, PSD, EPS, AI, DWG, CDR, Tiff
File resolution and size of the finished product with printed image:
Up to 1 sq.m – min. resolution 150 dpi
Up to 2 sq.m – 100 - 150 dpi
Up to 10 sq.m – 70 - 100 dpi
From 10 sq.m – not more than 50 dpi
1. Incoming control of materials and components
2. Glass with digital printing is always tempered, therefore it is manufactured in accordance with GOST R 54162-2010, which is confirmed by Certificates of Conformity and Test Reports for manufactured products.
3. Tempered glass manufactured by RGC complies with international standards EN-12150:2000, EN-14179:2001 and DIN 1249.
4. Compliance of the quality management system with the international standard ISO 9001:2015.
5. Ability to conduct Heat Soak Test to significantly reduce the likelihood of spontaneous breakage of tempered glass.
6. Obligatory coordination of samples with the customer to define color reproduction, clarity, degree of transparency.
Digital printing in jumbo format 3210x6000 mm in the highest resolution of 720 dpi (dots per inch)
Resistance to UV radiation, chemical attack, moisture, temperature extremes, surface scratches;
Possibility of application both for facade and interior glazing;
Possibility of bending, use as a part of triplex and double-glazed window;
Ability to create an individual drawing by a staff graphic designer